What do they say about never being too old to learn new tricks? Our teen and adult swim lessons are perfect if you are just starting out, finding new ways to stay active or even refine expert skills by focusing on technique, speed and endurance.
If you have a child and aren't comfortable in the water, it's important to learn a few life-saving skills to keep both you and your kiddo safe. It's much like applying your air mask first. Taking care of you is your family's best defense. We offer adult private swim lessons to help you feel your most confident.
For those more advanced, we offer swim-team readiness, putting kids in the lane for success both in the water and out. We often get asked by parents of students who are older or more advanced, what's next? At Wisconsin Swim Academy we offer a Swim Team Readiness class. The program helps prepare kids for swim teams by focusing on endurance, advanced stroke technique, flip turns, diving, and swim team drills. It is a fun and challenging class that will give your child the skills and confidence to join the swim team.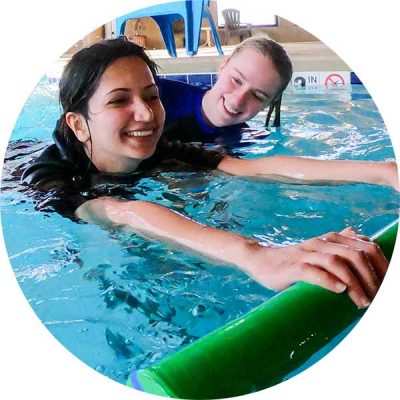 Who's ready for Swim Team Readiness?
Before your child can join Swim Team Readiness, we want to be sure they become proficient in these skills:
Advanced Front Crawl: Each child must be able to swim this stroke for 25 yards.
Backstroke: This includes having a strong consistent kick
Breaststroke: This is arms and legs in combination and must be proficient with timing
Butterfly Kick: The coaches feel this skill is needed and helpful for the students to know before they reach Swim Team Readiness
Maturity: This is very important. We need to make sure your child is fully capable of handling the advanced nature of this class.
Swim Team Readiness is taught by our fantastic instructors who swim for the local swim clubs or on the local high school teams. They have the knowledge and skills to help your child build confidence and strength and start them on the path to swimming competitively.
As always, we are here to help. If you have questions or think your child is ready for swim team readiness contact us at swim@wiswimacademy.com or 920-427-8286.